Presented by Step One Automotive Group
April 19, 2022
Hyatt Regency Savannah | 11:30 a.m. – 1:00 p.m.
SAVANNAH, GA. –  United Way of the Coastal Empire is proud to announce the annual Women Who Rule luncheon will be held Tuesday, April 19, 2022, at the Hyatt Regency Savannah. This year's event is presented by Step One Automotive Group and will honor Ellen Bolch, President and CEO of THA Group, as the 2022 "Woman of the Year."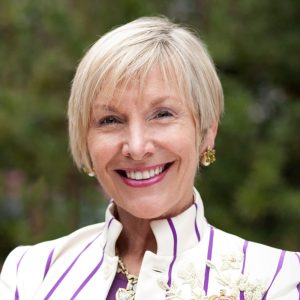 Ellen Bolch is the President and CEO of THA Group, a group of companies specializing in all aspects of in-home health care in the Coastal Empire and South Carolina's Lowcountry. Ellen formed THA Group in 1995, and it has grown steadily. It now offers Medicare-certified home health care, private home care (private duty), palliation and hospice home care, and telehealth – vital signs monitoring technology which she pioneered in the region, empowering people to take charge of their health at home. She comes from a nursing background, with a master's degree in advanced nursing practice and healthcare administration, and logged more than 15 years as a nursing educator at the college and university level. Prior to founding THA Group, Ellen was CEO of Advanced Alternatives and Vice President of Provident Health Systems, a part of the Memorial Health University Medical Center (now Memorial Health). She grew that regional home healthcare company into a multi-state provider with 200 locations and 8,000 employees. Bolch served many years on the Board of the National Association for Hospice and Home Care and continues to serve on Board committees. She is also chair emeritus of the South Carolina Home Health Care & Hospice Association's Board of Directors. Her extensive civic activities include service on the Georgia Historical Society's Board of Curators, Georgia Southern University's Foundation Board, the Board of The Rotary Club of Savannah, the Savannah Country Day School Board of Visitors, and the Bethesda Union Society Board of Trustees. Ellen received an Honorary Doctorate of Humane Letters from the Savannah College of Art and Design in 2018 for her outstanding service to the community. In 2019, she was the first woman to chair United Way's Alexis de Tocqueville Society Committee, a committee on which she still serves.
The luncheon will also feature a lively panel discussion including these dynamic regional leaders:
Staci Donegan – Associate Broker, Seabolt Real Estate
Catherine Grant – Founder and CEO, ExperCARE
Mia Mance – Owner, Mia Talks Media & Marketing/Director, G100 the Throwback Station
Fran Witt – President and CEO, Effingham Health System
Championed by United Way's WOMEN UNITED®, this popular annual event raises funds for residents across our region who need dependable transportation. Each year an average of 2,000 individuals/families in Bryan, Chatham, Effingham, and Liberty counties receive support in the form of gas cards, bus passes, and even minor car repairs thanks to this effort. Over 20 women professionals have volunteered their time and talents for the 2022 Women Who Rule Committee, currently chaired by Jennifer Abshire, CEO of Abshire Public Relations.
"We are delighted to honor Ellen Bolch, one of United Way's most loyal donors, while we raise much-needed funds to provide transportation assistance through United Way's nonprofit partners and directly through 211," said Brynn Grant, President and CEO, United Way of the Coastal Empire. "Upward mobility is a core principle of our strategic plan and transportation is vital to personal and professional advancement."
Table sponsorships and tickets are currently available for purchase. For more information, visit www.uwce.org/womenwhorule.