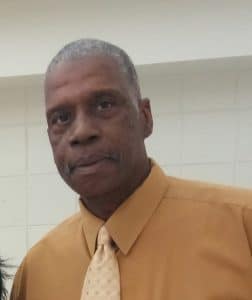 The late Freddie Patrick was a product of strength and goodwill, having been raised by a resilient mother, with a residual limb, as well as his three sisters and his brother. His mother pushed for her children to be advocates not only for each other but also for the people of the community. Based on the outpouring of love, sorrow, and kind testimonies from the people of Chatham county after his passing, Freddie has proven to have done so successfully. His generosity has changed the lives of so many who had once felt powerless to their adversities. For years, he served with numerous groups and committees and met with influential leaders to gather the tools to accommodate the needs of his friends and neighbors. Because of his many selfless contributions, United Way of the Coastal Empire is proud to honor Freddie's incredible achievements towards improving the lives of others.
"I want to ensure that residents have a great quality of life," is what Freddie was known to say.
He took tactful measures to uplift others out of poverty, crime, and other harsh conditions that overshadowed the possibilities of peace and happiness. He conducted surveys to gather more information about the needs of the community. From the feedback emerged essential groups and programs that currently serve to promote stability. He is most well-known for Eastside Concerned Citizens, Inc.—an agency that was founded to properly prepare youth for adulthood. Tammie Kennedy, the Executive Director and a longtime friend, stated, "Anything he did for the community came from the voice of the people…Everything began with the voice of the people." Tammie expressed compassion for Freddie's desire to motivate the youth to be their best selves. She stated, "He was all about educational programs, particularly ones that centered on work-related skills. He would utilize these programs to teach them how to prepare for work, dress codes, time management, financing, and anything he deemed important to their livelihood."
Freddie was passionate about workforce development, especially for low-income residents. He worked with children and teenagers, collaborating with other nonprofit organizations such as Girl Scout First Head Quarters, America's First Harvest of Coastal Georgia, and various others that assisted with meeting their needs and stimulating growth. While the youth were at the forefront of his mission, he understood the main issues to derive from the hardships of single parenthood. Therefore, Freddie expanded Eastside Concerned Citizens, Inc. to accommodate single parents who needed opportunities for upward mobility. The current president of the agency, Cynthia D. Kennedy, said, "So many of our single parents are working two and three jobs just to put food on the table for their families. Freddie wanted to help change their circumstances in the most convenient ways possible." He developed clear pathways for these parents to build upon their careers and education by implementing a Certified Nursing Assistant program, which proved to be valuable to the community as a whole. Through this program, struggling parents were able to learn the skills needed to obtain better employment.. Cynthia stated, "We were the first agency to offer this type of program for the community. He would cross-train his staff to maintain the flow of the program, leaving little room for any failure. He wanted all participants to have a fair chance at completing the program because he wanted his people to be taken care of. He was forever driven by the love of helping others."
Our time with Freddie was short-lived, but his legacy will remain forever. As a result of his amazing methods, hundreds of families are living much better lives. He lived by the word of his Lord, and he did everything he could to set great examples so that others would follow in his footsteps. United Way values Freddie's beliefs in a better future. We thank Freddie for keeping us UNITED.