SAVANNAH, GA. – United Way of the Coastal Empire presented the Craig Harney Spirit of Philanthropy Awards during the 2022 Annual Meeting at the Westin Savannah Harbor Golf Resort.  These awards, named in honor and memory of WTOC's Craig Harney, were among many causes for celebration at the Annual Meeting saluting Giving, Advocating, and Volunteering.  Through his talent, passion, and desire to help others, Harney embodied the mission of United Way throughout his life and moved people to care.
Giving
The Giving Award went to Michael Solomon, who has a long track record with United Way and is currently the Vice President and Market Retail Leader at Synovus Bank. Michael's United Way career was launched as a Loaned Executive in La Grange, GA nearly 20 years ago. He has intentionally remained committed to serving his community through United Way. Michael chaired a Community Investment panel, directed the Campaign Ambassador program, and most recently, created the Business Champion program. This effort recruited a team of volunteers who were hand-picked by their company's leadership, significantly increasing total giving from assigned accounts.
"United Way, our agencies, and our programs are the glue that holds the community of 'The Coastal Empire' together, said Michael Solomon. "I firmly believe that we all have a responsibility to give our fair share back to our community; business and community are one. Building and being a part of the UWCE Business Champion Program will have a long-term impact on our community. This award is received with great humility and truly is an honor. It is shared with our Business Champion TEAM that rolled up their sleeves and made the true difference."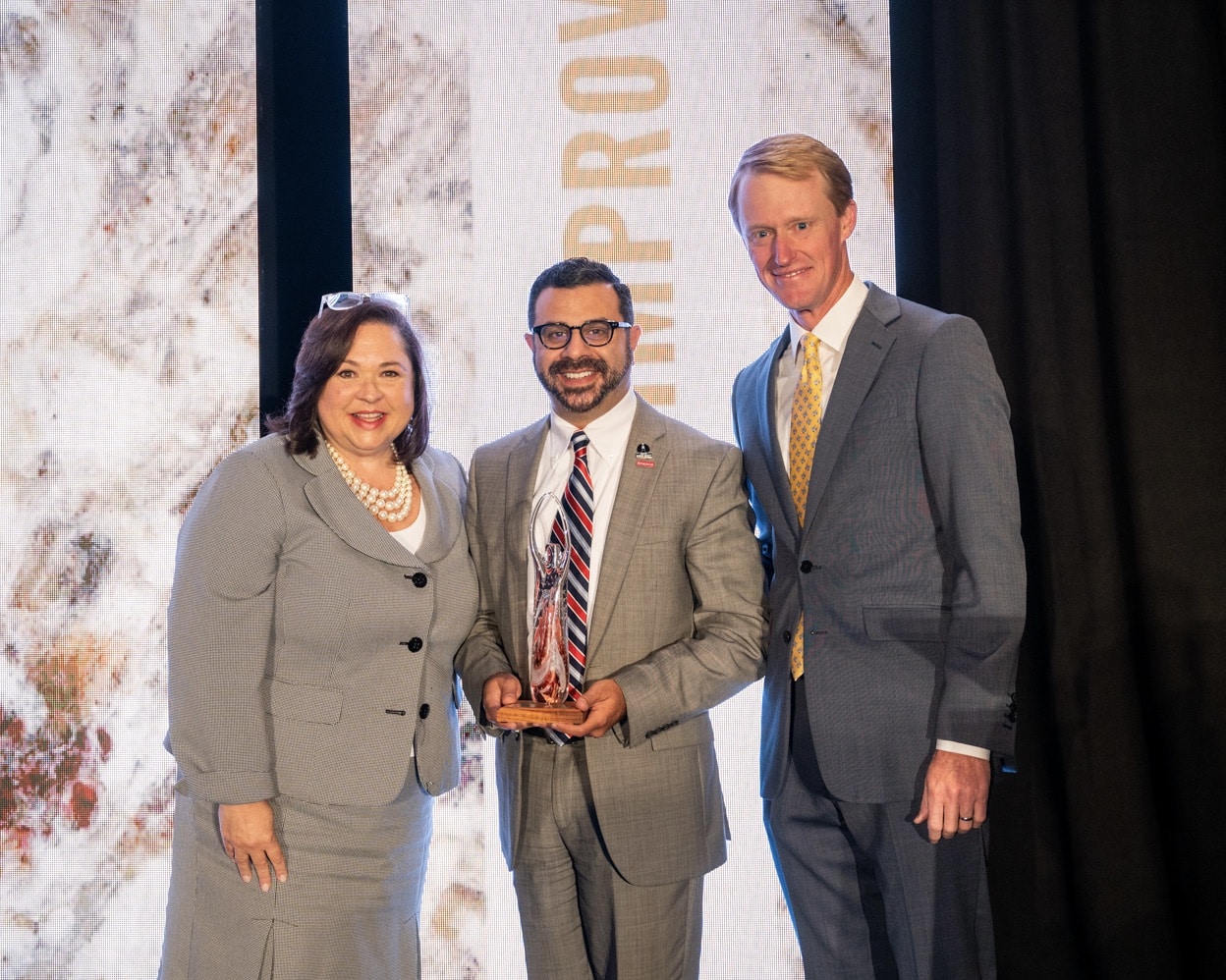 Advocating
Stepping forward to receive the Advocacy Award for Chatham County and the City of Savannah were County Commission Chairman Chester Ellis and City of Savannah Mayor Van Johnson. The two organizations have long been great supporters of the organization, running two of the top campaigns every year. But during the pandemic, both have stepped and supported the community heroically. They have been two of United Way's greatest advocates along the way.
"From the earliest days of the pandemic, Chatham County and the City of Savannah joined forces with us to help meet the needs of our community during some exceptionally difficult times," said Brynn Grant, President & CEO, United Way of the Coastal Empire. "Together, we helped thousands of people in some of their darkest days, first through the distribution of CARES Act dollars with other nonprofit partners and then through the distribution of Emergency Rental Assistance from the U.S. Department of Treasury. When our campaign felt the impacts of COVID directly on our bottom line, Chatham County and the City of Savannah stepped forward with American Rescue Plan funds to help make sure we were able to continue our work to provide a safety net of programs and services for the most vulnerable as well as a pathway for upward mobility for all.  The value of their consistent leadership and partnership cannot be overestimated."
"United Way has been and continues to be a strong partner in Chatham County's effort to improve the quality of life for all our citizens," said Chairman Chester Ellis, Chatham County Commission. "Our relationship has been strengthened over the past couple of years as we've had to be creative and innovative in our approach to 'mobilize the caring power' with the changing needs, environment, and climate of our community. The Chatham County Board of Commissioners, along with its 1,850+ team members, strives to give back and consider it a privilege to serve in a variety of ways with the nonprofit community, providing aid to those in need. I am honored to accept this award on behalf of Chatham County, and we look forward to enhancing our relationship and collaboration with United Way."
"The City of Savannah is honored to be recognized for doing what we should aspire to always do – advocate for the least and the last among us, always seeking to do the greatest good in the most equitable way," Mayor Van R. Johnson, City of Savannah. "United Way has been a phenomenal partner to us over the years and they have since stepped up and out even more over the past two years. We are all in this together and look forward to new, innovative, and creative ways to partner in the future."
Volunteering
The Volunteer Award went to Austin Sullivan, who retired after a successful career that ended in executive leadership of General Mills.  Since moving to the Savannah area, he has dedicated his time, talent, and treasure to making our community a better place through United Way of the Coastal Empire. He serves on the United Way Board of Directors and the Alexis de Tocqueville Society Committee. Austin was also the founding Co-Chair of our Race, Equity, and Opportunity Committee. He served on the Steering Committee to produce the strategic plan and now serves on the newly created standing committee to advance it.
"I think all of us want to be a meaningful part of something worthwhile, something that allows us to feel like we are contributing," says Austin Sullivan. "A friend of mine used to have printed on his card 'I want to be a weight-bearing member of the human community,' and thanks to my involvement with the United Way, you've given me that opportunity.  So, thank you, I'm very grateful for that. I admire the work of the United Way, which improves the lives of people in our community every day, and also the commitment and competence of the staff that executes that mission."